Below is the "Patton Speech" I gave to my Marines when I checked into 7th Marines as the new Regimental Adjutant on January 6th, 2000.

---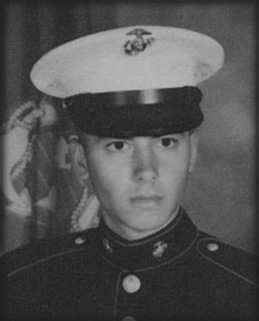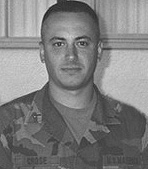 Introduction
It does not matter what relationship you had with the last Adjutant (clean slate for all)
I know what you are thinking… this new Lieutenant is going to come in and change everything. You are right.
I am on fire but I will stay that way
I have many ideas but am also very interested in finding out what works and keep doing it
I ask nothing of you that I have not done myself or expected of myself at your level
You are all 4.0/4.0 Marines until you show me otherwise
Me
Went to bootcamp in 1987 at San Diego
Trained as an avionics technician for Harriers in Tennessee and Cherry Point
Stationed at Yuma AZ for next five years, attaining the rank of sergeant
Spent 7 ½ months in Saudi Arabia where I served as an avionics tech and the Corporal of the Guard for the Interior Guard.
Participated in the MECEP from 1993 to 1997
Attended the University of Washington in Seattle where I earned a BA in technical communications, (focusing on web page design and computer issues) and a minor in psychology.
Attended The Basic School for 6 months and then the Adjutant's course
Stationed with 1st Tank Battalion from May 18th, 1998, until now.
I have been married for 11 years and have a 7-year-old son and a 5-year-old daughter
My hobbies include running, reading, writing, web page design, computers, and pretending I am not 31 years old.
Something you should know
I thought my former experience as enlisted was going to help me identify with my Marines as an Officer. When things were getting rocky with my men at Tanks, I made a startling discovery. What I expected from them was what I expected from myself in their shoes. What I found out (and it took a Major to point it out) was that I was not like the average Marine. You will find out I have intense drive for mission accomplishment and progress. When I mapped those onto the personalities of my Marines, they fell short and I could not figure out why. So you can say you are lucky to have a Mustang as your new boss because he has been in your boots. But I must warn you, I was an exceptional worker and I expect high output from you just like I have always expected of myself.
I use a hammer and a velvet glove
Make no mistake, I will not hesitate to hold you to standard and be relentless if you cross me. But on the other hand, I am just as intense when it comes to rewards. My goal is simple: Mission accomplishment and troop welfare. For me, that is not a cliché but a way of life.
Five things I will not tolerate: May God help you if you come in front of me guilty of the following
Drugs
Drunk driving
Lying
Thievery
Infidelity
Pet Peeves:
Timeliness
Insubordination
Making the same mistake more than once
Lacking initiative
I am a stickler on the following:
Uniform regulations
Etiquette
Field Day
Looking up the answer before asking
Using the chain of command. (My first question will always be "Did you talk to the Master Sergeant?")
Goals:
Automation of the things we do (efficiency is the by-product thus making our lives easier)
Education of Admin and computers to make it easier
Professional development
Levels of responsibility
We work for many people.
Below:
We are here to assist the Battalions.
We ensure what they give us is right but try to minimize tasking and requirements for them. We will kill the reputation that we are just another tasking level and start another as a place to go for help.
In-shop:
This includes professional development, field day, PT, training, etc. Just because we are busy does not mean that we can neglect internal responsibilities.
Above:
Obviously, we have many ongoing as well as pop-up targets coming down on us. Our best defense and to automate, establish routine, and anticipate needs and requirements.
Initial assignments
Fill out information sheets
Contact cards for the shop
Items you want to address
---