U
N
I
T
E
D
S
T
A
T
E
S
M
A
R
I
N
E
C
O
R
P
S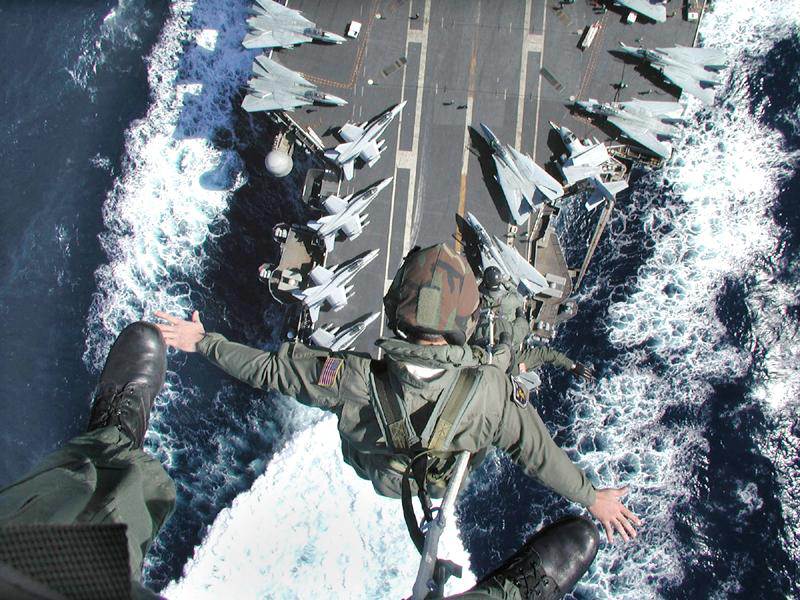 ---
Here's unique picture of the Carrier and Airwing from a harness attachment we hook to a helicopter to ferry our SEALS or Explosive Ordnance Disposal folks around. We continue operations in the Southern California Operating Area; weather has been good; usual marine layer over the water; but good over the targets on land. Everyone is very busy! Hope all is well with the great supporters back home.
Abraham Lincoln Battle Group
Chief of Staff
---
Note how many people are hanging in this thing, and that the guy at the bottom also appears to be taking a picture.

---
Email -- jdgrose115@polyglut.net
Web -- http://members.tripod.com/~jdgrose115/